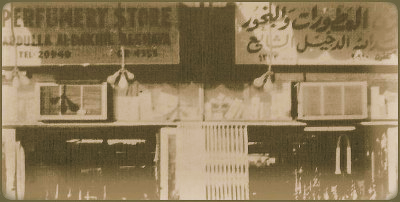 Kuwait has a strategic location and natural port allowing to enter to the trade world in general and transit trade in particular from its widest doors. Since olden days Kuwaiti ships traded through the Arabian Gulf Harbors, navigating through Arabian Sea reaching out to India and East Africa, dealing in all kinds of goods. Perfume was one of the traditional item of trade in those days.
The founder, Late Mr. Abdullah Dakhil Al Shaya, who was one of the pioneers in the field of perfumes started the business in 1928. He opened his first shop in Kuwait City at the prestigious Al Mubarakiya Market, The shop called "Al-Shaya Perfumes", where he imported perfumes such as Oud, Rose, Amber, Sandal and all related kinds of oriental perfumes from India. He insisted on trusted deals and sincere business relationship with the suppliers and customers which in result built a solid foundation and good reputation for ALSHAYA PERFUMES.
Today, this family-owned business "ALSHAYA PERFUMES" has established itself as one of the leading manufacturers and retailers of perfumes in Kuwait and in the gulf area led by the passionate of Mr. Abdulaziz Abdullah AlShaya who joined the family business in 1977 driving ALSHAYA PERFUMES to expand from one shop to be one of the leading retail chains of perfumes in Kuwait with 56 shops and expanding to GCC countries.
ALSHAYA PERFUMES  has 56 exclusive own show rooms spread all over Kuwait, all of them situated in various prestigious shopping malls and Co-operative Societies. It has 4 showrooms in Qatar which are located in Doha the capital, 4 in United Arab Emirates and presently 3 branches in Kingdom of Saudi Arabia and 1 branch in Kingdom of Bahrain.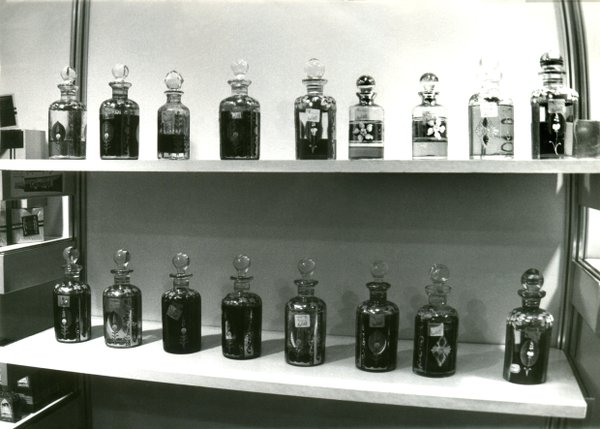 Al-Shaya Perfumes Chain Stores are specialized and well known for their quality Bakhoor, high standard essential oils and the collection of  high quality Al-Shaya Products, which have the well known trade mark and which is equal to the quality.
Al-Shaya Perfumes is still following the same policies which have been applied by the founder through the best dealing and trust with the customers and suppliers and providing the best services, excellent quality products with the most reasonable price.
Al-Shaya Perfumes have a long history of creating the finest and most beautiful fragrances and in this year it celebrates the 88 years of growth, success, trust and loyalty.
The determination of AL-Shaya Perfumes to provide their customers the best quality lead them to approach ISO and got ISO 9001:2000 Certification in May 2006, which has been subsequently upgraded to ISO 9001: 2008 from April 2010
Al-Shaya Perfumes awarded Superbrand Certificate in 2010, 2011, 2012 and in 2013.