About AlShaya Perfumes
About AlShaya Perfumes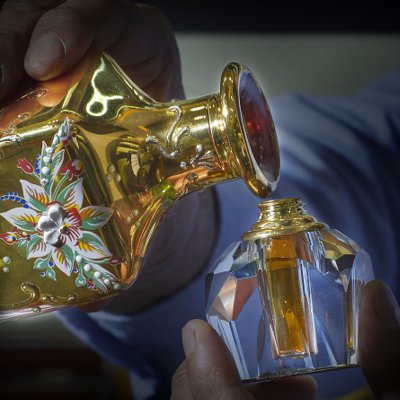 Late Mr. Abdullah Dakheel AlShaya who was one of the pioneers in the perfumes field opened his first shop in Al Mubarakiya market in 1928, at that time Al Mubarakiya market was the prestigious place in town. He was importing perfumes such as Oud, Rose, Amber, Sandal and all related kinds of oriental perfumes from India that is known for its high quality.
Today, this family-owned business "ALSHAYA PERFUMES" has established itself as one of the leading manufacturers and retailers of perfumes in Kuwait and in the gulf area led by the passionate of Mr. Abdulaziz Abdullah AlShaya who joined the family business in 1977 driving ALSHAYA PERFUMES to expand from one shop to be one of the leading retail chains of perfumes in Kuwait with 56 shops and expanding to GCC countries.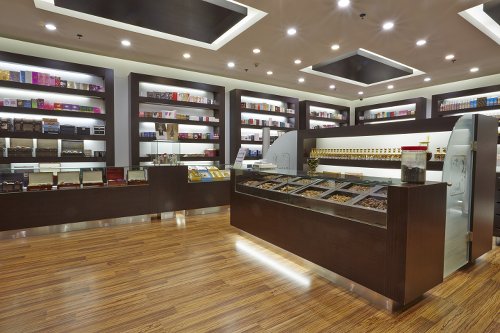 AL SHAYA PERFUMES is a well known brand in Kuwait as well as in all the Gulf Countries. It has 56 exclusive own show rooms spread all over Kuwait, all of them situated in various prestigious shopping malls and Co-operative Societies. It has 4 showrooms in Doha Qatar, 4 in United Arab Emirates and presently 3 branches in Kingdom of Saudi Arabia and 1 branch in Kingdom of Bahrain. ALSHAYA PERFUMES Chain Stores are specialized and well known for their quality of Bakhor, high standard essential oils as well as high quality Al Shaya products, which have a well known and trusted trade mark. Al Shaya Perfumes have a fixed price policy for their products. The high quality of the products always remain one step ahead while the prices are very reasonable and reachable to the customers.
AL SHAYA PERFUME shops have 264 dedicated and sincere workforce whose contribution played a greater role in developing and promoting the brand.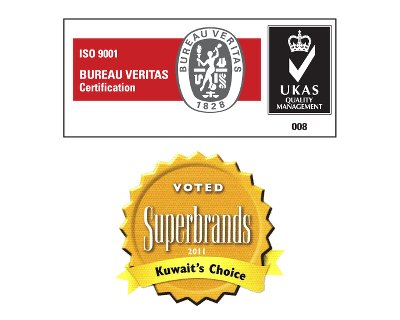 ACHIEVEMENTS
Based on the sincere and honest business policy followed throughout the period of 88 years, ALSHAYA PERFUMES have gained the loyalty and heart of its customers by offering the highest quality products at a very reasonable price, with the latest fashion trends in the market.
AL SHAYA PERFUMES in continuation of its way of searching for the quality offered to its customers was awarded with ISO 9001:2000 Certification in May 2006 which has been subsequently upgraded to ISO 9001: 2008 from April 2010. ALSHAYA PERFUMES  is the first Company in the perfume sector in Kuwait to hold the ISO Certification since 2006.
Al-Shaya Perfumes awarded Superbrand Certificate in 2010, 2011, 2012 and in 2013.
PRODUCTS
Through decades of continuous experience, over 88 years, ALSHAYA PERFUMES have a long history of creating the finest and most beautiful fragrances and has produced a wide range of products including natural concentrated oils, eau de toilettes, eau de perfumes, toiletries (as lotion, deodorant, Hair & body oil, creams..etc) and other items in eastern fragrances and added the western fragrances to its collection to satisfy the varying demands of its clients.
ALSHAYA PERFUMES branded products are well known in Kuwait and all over the Gulf Countries for their excellent quality, best fragrance reflecting both the latest trends and the original classic ones - with the most reasonable fixed prices.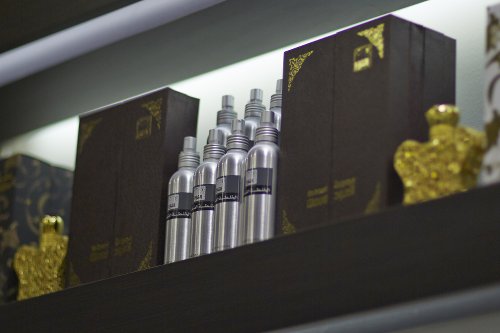 BRAND VALUES
AL SHAYA PERFUMES is well aware that its loyal customers do not expect anything below its already achieved status and therefore takes maximum care to maintain its brand image and make sure to use the best quality ingredients with excellent fragrance and beautiful packaging for all the products.